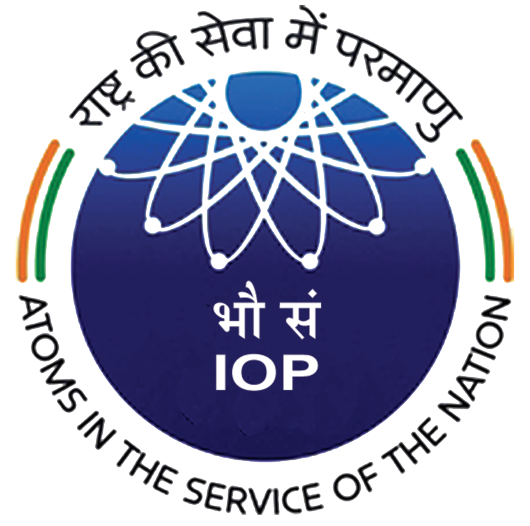 ---
Welcome to National Conference on Quantum Matter Heterostructures (QMH) 2020
February 17 - 19, 2020, Puri
The National Conference on Quantum Matter Heterostructures (QMH) is being organized by Institute of Physics (IoP), Bhubaneswar. This conference focuses on the research activities related to Thin films and Heterostructures of Quantum Materials. QMH are enticing for science and technology. Unprecedented effects can occur if Quantum materials are stacked in superlattice structure and /or perturbed by tuning parameters. This conference aims to discuss the present status, limitations, perspectives, and challenges in the field of QMH. The proposed conference is a unique one and first of its kind in India that will provide an ideal platform to discuss the emerging trends in the area QMH and foster collaboration. Leading experts will be invited to deliver talks in the conference. Very limited talks based on the submitted abstracts will be reserved for young researchers i.e. Ph.D scholars, Post-Docs and young scientists. There will also be poster sessions for young researchers to present their work. Let us hope to organise such meeting annually so that researchers working in the area of Thin films and Heterostructures of Quantum Materials can meet and interact.
Scope of the Conference
The conference focuses on understanding the emergent electromagnetic phenomena in designer thin films/ heterostructures/hybrids of quantum materials. Some of the themes include:
Thin films/heterostrucutures of spin-orbit coupled systems
Complex oxide thin films/heterostrucutures and novel interfacial phenomena
Thin films/heterostrucutures of topological materials
Hybrid layers and related proximity effect
Novel magnetism and superconductivity in thin films/heterostructures
Skyrmions in magnetic thin films and interfaces
---
About Venue
Toshali Sands Resort, Puri
Toshali Sands Resort Puri located in Puri-Konark marine drive provides an excellent location for organising conference. The beauty and ambience of the location along with its sophisticated facilities is well suited for hosting confeences.
Registration
Student/ Postdoc: 4000
Faculty/ Scientist: 5000
Registration fees includes Sharing accomodation, Conference kit, Breakfast/Lunch/Dinner during conference period.
---
Bank Transfer Details
| | |
| --- | --- |
| Account Name | Institute of Physics |
| Bank Name | Indian Overseas Bank |
| Branch Name | Chandrasekharpur Branch, Bhubaneswar, Odisha, India |
| Account No. | 147601000010917 |
| IFSC Code | IOBA0001476 |
| Swift ID | IOBAINBB159 |
| MICR Code | 751020008 |
Submit Abstract
Please make the registration fee payment AFTER receiving the acceptance of your abstract
---
New Registration:
In case you are facing difficulties in posting abstract using form, you may send it to us through email at
qmh@iopb.res.in
.
Confirmed Speakers
Arijit Saha, IOP, Bhubaneswar
Ashis Kumar Nandy , NISER, Bhubaneswar
Atindra Nath Pal, S. N. Bose National Centre for Basic Sciences, Kolkata
Bhaskar Chandra Behera, Berhampur University, Berhampur
Chanchal Sow, IIT-Kanpur
Debakanta Samal, IOP, Bhubaneswar
Jyoti Ranjan Mohanty, IIT, Hyderabad
Kalpataru Pradhan, SINP, Kolkata
Karthik V. Raman, TIFR, Hyderabad
Kartikeswar Senapati, NISER, Bhubaneswar
Megha Vagadia, IISER, Bhopal
Nirmal Ganguli, IISER, Bhopal
P. S. Anil Kumar, IISc., Bangalore
Ranjit Kumar Nanda, IIT, Madras
Pratap Raychaudhuri, TIFR, Mumbai
Pranaba Kishor Muduli, IIT, Delhi
S. D. Mahanti, Michigan State University, USA
S. M. Yusuf, BARC, Mumbai
Srimanta Middey , IISc., Bangalore
Subhankar Bedanta, NISER, Bhubaneswar
Suvankar Chakraverty, Institute of Nano Science and Technology, Mohali, Punjab
Vivek Kumar Malik, IIT Roorkee
Zakir Hossain, IIT, Kanpur
More Awaited...
Patron Member
Prof. Sudhakar Panda (Director, NISER)
Contact
Dr. Debakanta Samal (Convener)
Phone: +91-6742306422

Dr. Sachindra Nath Sarangi (Secretary)
Phone:+91-6742306754